4/1: Do not feed Monkey-san truck stop hot dog
[Transcribed from trip journal; mouse over pictures for descriptions and/or comments. This will be more of a "show" entry than a "tell" entry.]
Today was our free day, and I opted for the Nikko tour. Nikko has been a famous Buddhist-Shinto religious area for centuries, and I was intrigued by the brochure showing the gorgeous temples and shrines in the area. First, though, a little modern culture at the bus depot: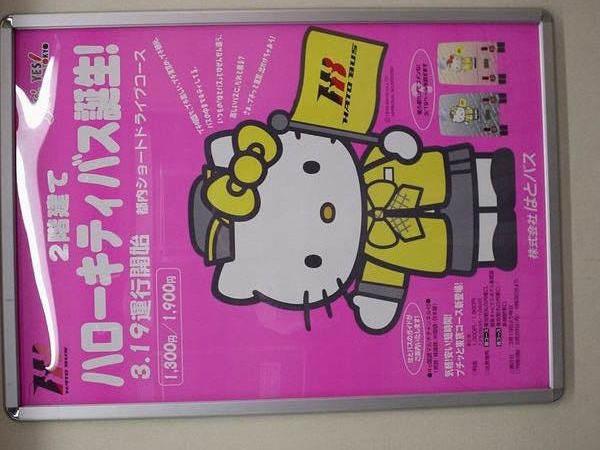 Our first stop was the Tosho-gu shrine, which featured many beautiful statues, carvings, and pagodas.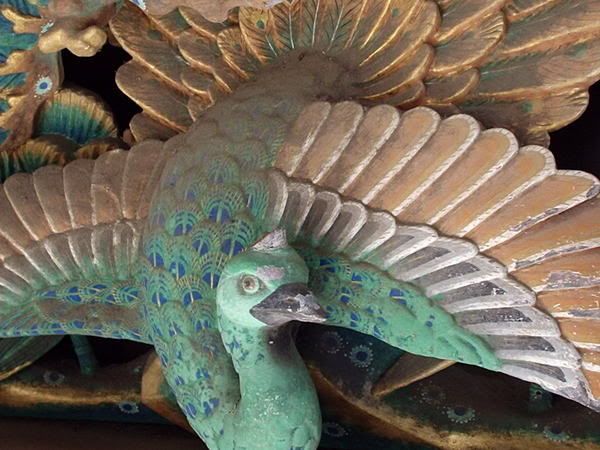 I took a picture of the Shinkyo Bridge, which spans the Daiya River, from the bus.
Next, we went to Lake Chuzenji, which was absolutely beautiful but freezing. I think I shall move there and make a killing selling overpriced gloves and scarves to unsuspecting shivering tourists.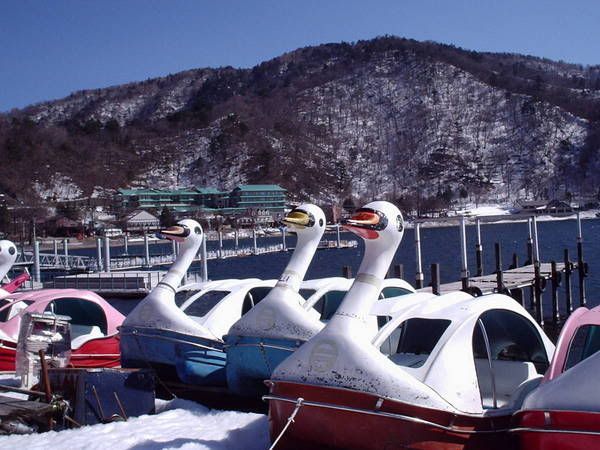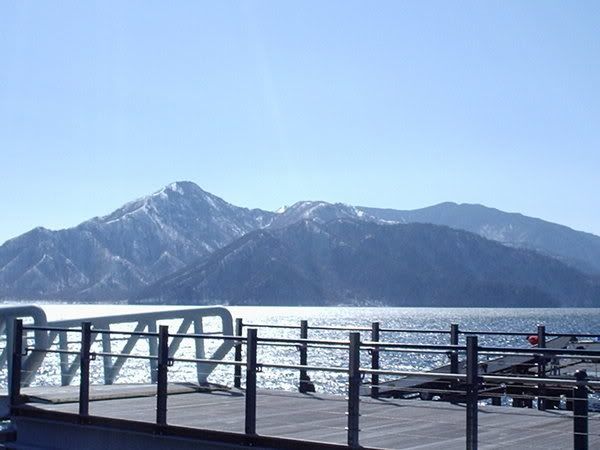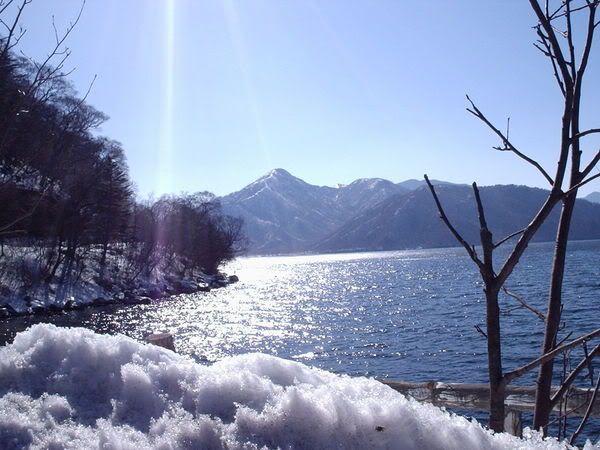 We had a traditional Japanese lunch at a restaurant overlooking the lake, and it was quite good: soba, tempura, rice, green tea, and chicken. Then we hopped back on the bus for the ride to the Kegon waterfall, which cascades 315 feet to the Daiya River.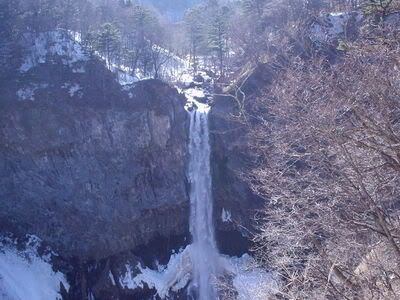 I was thrilled by signs all over the park warning me not to feed the monkeys, but to my disappointment, I didn't see a single one. I boarded the bus and sat down to white-knuckle the seat in front of me as we made our way down the mountain on the Irohazaka road.
There were 28 of these hairpin curves. I tried to distract myself by looking out the window at the beautiful scenery, and I finally got to see a wild monkey ambling alongside the road! I didn't get a picture of it in time, though.
About halfway back to Tokyo, we stopped at a rest area and I got a hot dog on a stick and a bottle of Pocari Sweat. When we finally reached Tokyo, our guide told us how to get back to our hotels from the subway, and upon finding that several of us were taking the Yamanote Line to Shinagawa Station, she said that was her stop anyway and she rode with us. Her English was great, and we had a really nice conversation. She got a very well-deserved "
Otsukare-sama deshita!
" (Thank you for all your hard work) from me at the end of the trip.
Back at the hotel, several people were gathering for karaoke, but because all of my least favorites were there and I didn't plan on singing anyway after the Great ABBA Butchering of Ought-Three, I skipped it and went to the arcade for several rowdy rounds of Taiko Drum Master instead. Then I got a pot of green tea from the machine in the hall (they had that instead of a water machine) and went back to my room to soak in the tub. Bliss.