media update: October
October was quite eventful, and not always in a good way. To give you an example: I cried in front of my boss. He's not new to the company, but he
IS
new to management, and he was absolutely horrified. I wasn't too jazzed about it either; I've cried at work before, but not in a long time, and never in front of anyone else.
Fortunately, October wasn't all smeared mascara and deep draughts of cough syrup to help me sleep at night (joke); there was some fun to be had too. G and I had a terrific outing to Little Tokyo, which included a delicious curry lunch and an amazing exhibit of
kokeshi
at the Japanese-American National Museum, and of course the Silent Hill haunted maze was awesome. But I also spent a week in Minnesota with my dad and brother, and I got to meet A, Daddy-O's girlfriend of 6 months. She speaks 5 languages, she plays blues harp (harmonica to you honkies), and she and Daddy-O are such a good fit. She's a far cry from his ex-fiancee G, that's for damn sure.
Anyway, aside from meeting A, it was a fairly uneventful trip. I got my nom on hardcore, visited a couple of museums (including an exclusive gallery opening at the Minneapolis Institute of Art, which had free champagne and male and female go-go dancers dressed in skimpy French courtwear), fixed stuff around the house, went to the Como Zoo and Conservatory, read, got the best massage of my life from a petite Korean with hands that should be insured by Lloyd's of London, shopped, and paid off my sleep debt and then some. I wish I could have stored the extra hours, like a camel stores fat in its hump, so I could cash them in when I really need them. I forgot my camera like a dolt, but I took a few cell phone shots. (Unfortunately, no pictures were allowed at the gallery or there would have been some nice juicy go-go dancer photos here.) Mouse over the pictures for more info.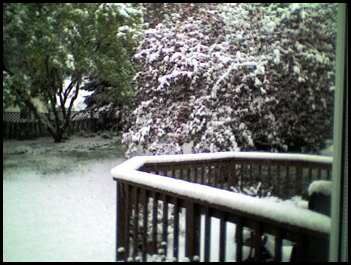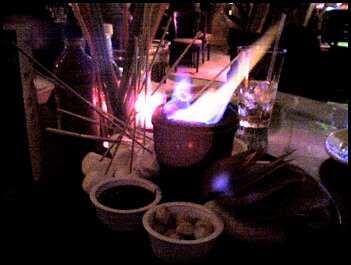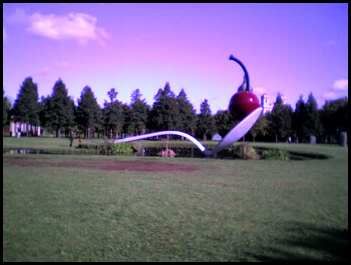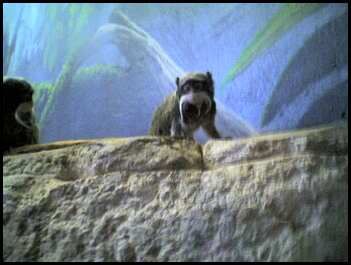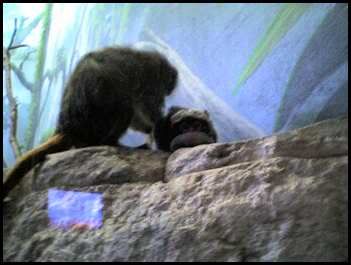 ---
Asterisks denote something I particularly enjoyed or found especially worthy of my time; your mileage may vary.
---
FICTION
1.
Secondhand World
by Katherine Min: In the first chapter, we're introduced to Isadora, a Korean-American teenager who's just been released from a burn ward. The book then goes back in time to reveal precisely what happened. It was mostly just okay, but I loved this paragraph about her boyfriend breaking up with her: "What I judged him for most harshly was the terrible cliché he'd left me with: 'It just wasn't in the cards.' That of all the beautiful, funny, and tender things he'd said to me, these were the last words I would hear him speak."
2.
Evidence
by Jonathan Kellerman: A dead couple, locked in an embrace, are discovered inside a half-built mansion. The man is identified as a "green" architect, but the woman remains a mystery, so psychologist Alex Delaware and cop Milo Sturgis start looking for clues. Not one of Kellerman's better ones, but certainly not bad, and there are a couple of surprisingly sharp lines, like when Delaware refers to the desire to construct huge buildings as an "edifice complex".
3.
In a Perfect World
* by Laura Kasischke: Jiselle is a flight attendant who thinks her dreams have come true when she falls in love with Mark, a hunky widowed pilot. But when they get married, she finds herself taking care of his three children while he's away. Things only get worse when a pandemic called the Phoenix flu spreads across the US, and when Mark's plane is detained in Germany for several months, Jiselle has to fight to keep her new family safe. Occasionally the author strays into melodrama and purple prose, but overall it's an absorbing read.
4.
The Private Papers of Eastern Jewel
* by Maureen Lindley: Based on a true story, this novel follows Eastern Jewel, a Chinese princess who is banished to Japan after she's caught spying on her father diddling one of his concubines. Eventually, she becomes a spy for the Japanese government...with disastrous results. I found the political aspects of this book boring, but there are a ton of sex scenes and lavish period detail to make up for it. A rollicking good read that kept me occupied during a long plane ride. (And I was damn glad to have it; the movie was
Ice Age 3
.)
5.
Ai no Kusabi: Metamorphose
by Reiko Yoshihara: God, these are
SO BAD
. I keep reading them, though, both out of loyalty to the source material for my favorite anime OVA of all time and the occasional spicy sex scene.
6.
A Touch of Dead
by Charlaine Harris: A collection of previously published Sookie Stackhouse stories. I think I might have burned myself out on Sookie, thanks to gorging on every single book back in August.
7.
Jennifer Johnson Is Sick of Being Single
* by Heather McElhatton: The title character is a woman who lives in Minneapolis, working as a copy editor by day and going on terrible blind dates at night. She dreams of Mr. Right, and when she meets the rich, handsome son of her boss, she thinks her dreams have come true...but of course things aren't so easy. I thought this was going to be standard chick lit, and although it does feature some of the usual cliches (supportive gay friend, weight issues), I was
SO
wrong. For one thing, I've never read a chick lit novel with an extended description of anal experimentation gone awry; for another, it's incredibly funny, often in a very dark way. (And relatable; the scene where she hides in a bathroom stall so no one will see her gorging on Cinnabons made me cringe in recognition. Not that I've done that recently, mind, but it hit a little closer to home than I would have liked.) Most of all, the ending absolutely floored me. By the 50th page of this book, I thought I knew how it would end, but I was so very wrong. Highly recommended, but fair warning: you will either love or hate the ending. I can't imagine any middle ground.
---
NONFICTION
1.
Chocolate, Please: My Adventures in Food, Fat, and Freaks
by Lisa Lampanelli: A
very
politically incorrect memoir by comedy's "Lovable Queen of Mean". It has some hysterical lines in it, but it suffers from the same problem as every other comedic memoir I've ever read in that jokes aren't nearly as funny if you read them as opposed to hearing someone tell them.
2.
You Are One-Third Daffodil
by Tom Nuttall: A collection of trivia and unusual facts. For example, as the title states, we share 35% of our DNA with daffodils, toasters are banned in Cuba until 2010, and porn stores outnumber McDonald's restaurants by 3 to 1 in the US. (I cry bullshit on this last one, by the way; I can name at least 10 McDonald's within 15 miles of me, but the closest porn store is about 30 miles away.) Also, according to the library's website, books like this are called "vade-mecums". Um, I'll stick to calling them "trivia books", thanks. Anyway, a fun book with a really cool retro cover.
3.
The Best American Nonrequired Reading 2009
*: God, I'm so anal that I wavered over whether to put this in the fiction or the nonfiction section, since it includes a bit of each, but finally decided it should go here because there's more of the latter than the former. Anyway, these anthologies always have lots of really good stuff in them. My favorite entries this year: a short story called "Wild Berry Blue" by Rivka Galchen and an article called "The Chameleon" about a French con artist.
---
COMIC ANTHOLOGIES/MANGA/GRAPHIC MEMOIRS
1.
The Best American Comics 2009
2.
Living for Tomorrow
by Taishi Zaou
3.
The Kurosagi Corpse Delivery Service
vols. 7-9 by Eiji Otsuka and Housui Yamazaki
4.
The Impostor's Daughter
* by Laurie Sandell
---
MOVIES
1.
Away We Go
*: A quirky flick about a couple (John Krasinski and Maya Rudolph) expecting their first child. They travel around the country looking for someplace to settle down, and along the way they learn a lot about how to raise their child...and how
NOT
to. There was one uncharacteristically saccharine scene near the end, but for the most part it was an alternately funny and touching movie.
2.
The Girlfriend Experience
: A New York City escort struggles to balance her job and her boyfriend with limited success. Like
Bubble
, another Steven Soderbergh film, the dialogue is so real that at times you have a hard time remembering that you're watching a movie and not a documentary. One thing that threw me, though: the escort is played by porn star Sasha Grey, but there's no sex, and the only time you see her naked, her body is mostly obscured in shadow. Why bother getting a porn star and not a "real" actress if you aren't going to showcase their particular, er, skill set? This isn't to take away from her performance, though; she's not Oscar-caliber or anything, but I think she did a good job. After a few minutes I even forgot that I'd watched her in one of the raunchiest porn clips I've ever seen.
3.
Fear(s) of the Dark
: An anthology of short, predominantly black and white, very creepy films. The best one was by Charles Burns, in which a boy finds a strange insect, but overall this is pretty skippable. The animation is quite good, but most of the stories don't hold up.
---
ADDED TO MY IPOD
1. "Poker Face" by Lady Gaga