cheater
When I can't think of anything to write about during NaNoJoMoJoJoJo, I'll post a random picture. Yes, that's cheating; no, I don't care.
Here's a gif that will come in handy for your daily life.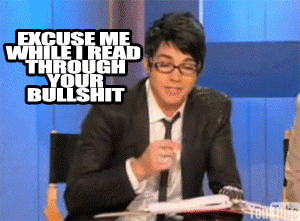 Sure do hope they stop whatever the shit they're doing next door within the next couple of hours, 'cause the noise is gonna interfere with our precious Saturday nappin' time.